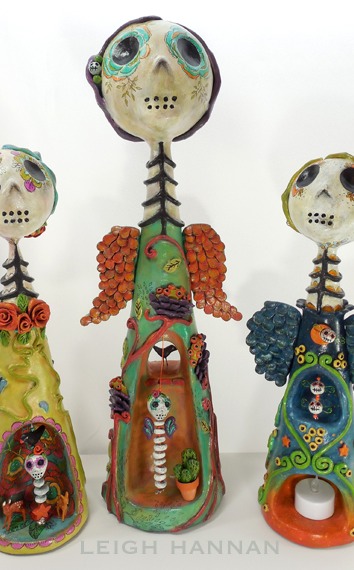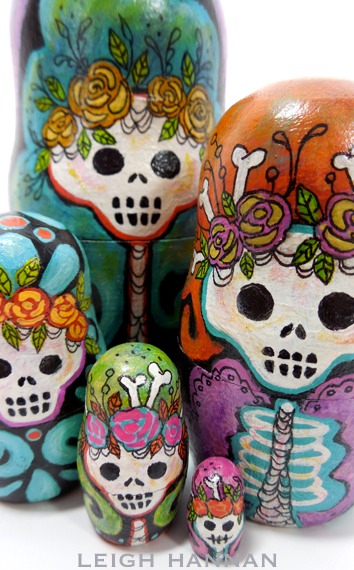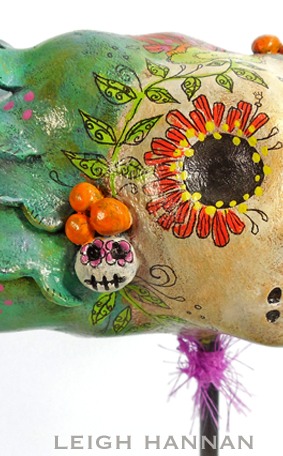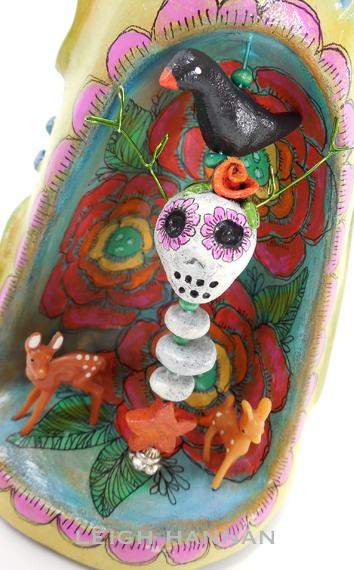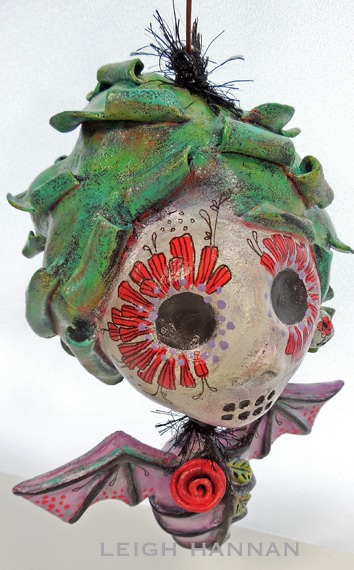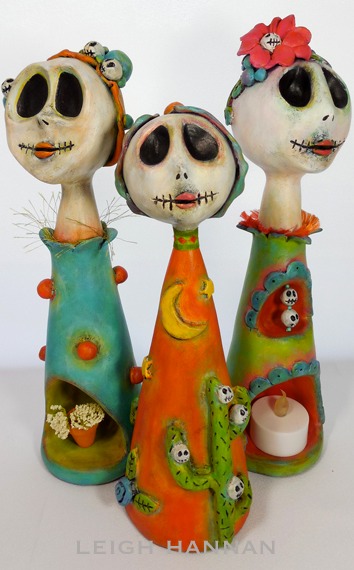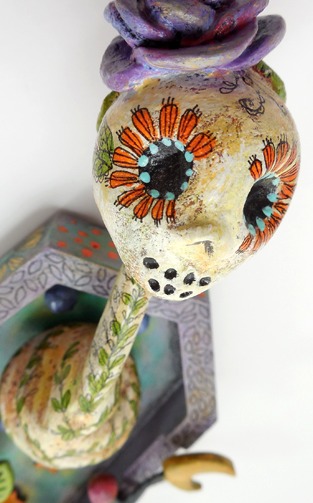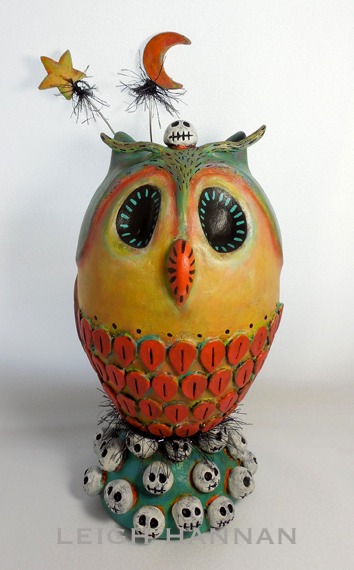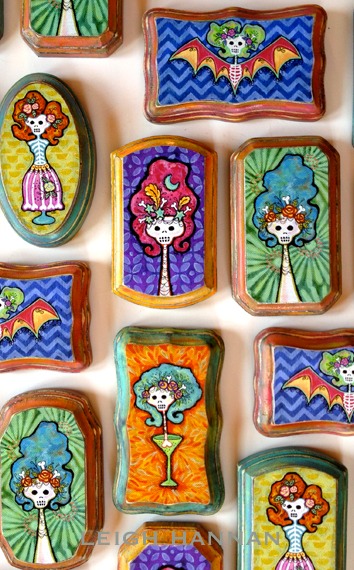 Skelly Chic combines my love of skeletons with an inherent need to live in color (life is too short for all white walls)!
What emerges are one-of-a-kind clay & paper mache skellies that are familiar yet unexpected, eclectic, and ready to charm your soul!
Discover the skelly inside you!  
(They're on the skellies page. Or just head over to my Etsy shop!)
Now you can get your skelly on with Skelly Chic fabric! Explore my Spoonflower shop! 

Super fun stuff made with my fabric!
Get a free Skelly Chic download for your desktop and smartphone!
New Skelly Prints! Yay! Get 'em in my Etsy Shop!
Skelly Chic Temporary Tattoos and Switch Plates are now available in my Etsy Shop!